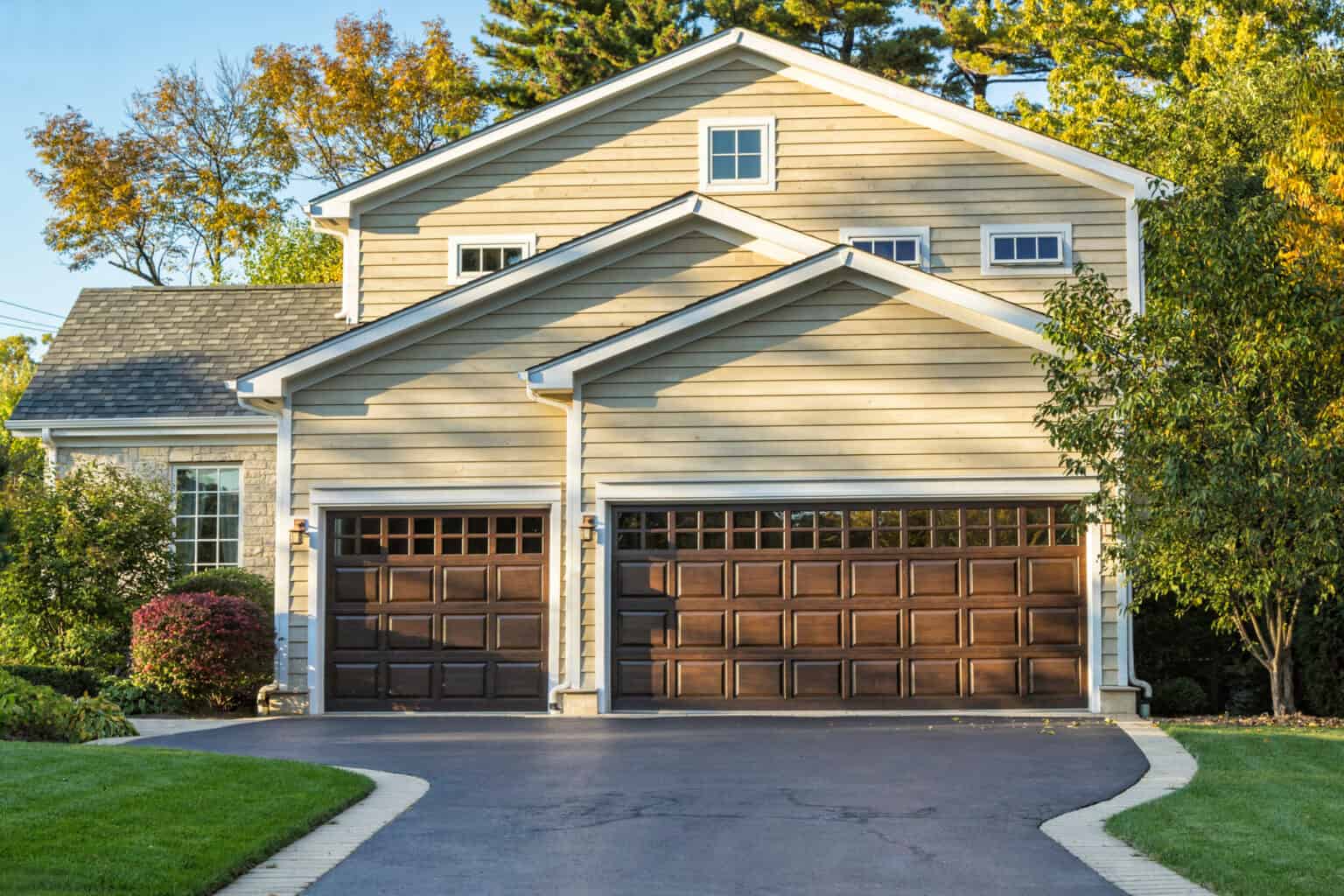 8 Top Picks for Garage Door Accessories!
You can improve your garage doors' visual appeal and functionality by adding accessories. Read about our top 8 picks here.
Homeowners use the garage doors at least twice daily, making them one of the most prominent mechanisms in the home. And so it makes sense to focus on maintaining and beautifying your residential garage doors.
How Can I Make My Garage Door More Attractive?
There are a range of accessories and add-ons for garage doors. These can vary in purpose – some are decorative, while others are mainly for convenience. If you're thinking about adding some decorative touches to your doors, you may be surprised how significant the ROI on that is. Real estate stats note that garage door upgrades gain as high as 97.5% ROI. That means any TLC you put in your garage doors will increase the overall value of your property!
You can improve your garage doors' visual appeal by adding these accessories:
Decorative Knobs and Handles
Whether you want a classic, timeless look for your garage door exterior, or you are drawn toward a more modern look, adding decorative handles and grips can change the appearance of your doors entirely.
These serve as a sort of thematic element to any garage door. You can play with the material, the make, and the color of these knobs and handles.
For instance, if you have a wooden composite door, add a hint of grandeur by installing intricate handles made of steel. If the garage is a neutral, dull color, add a splash of life by painting the knobs a bright tone that complements your main house.
Garage Door Windows
Garage door window inserts can add natural light to your garage and help create a warm atmosphere. Windows are fantastic if you plan to make the garage an entertainment, gaming, or hobby area.
It's also an excellent look for your exterior, as it adds a point of interest that breaks the monotony of your panels. Especially if the windows are vertically placed, as the trend now is, adding them can immediately bring something extra to your garage doors' appearance.
LED Lighting
Lighting for your opener is more functional than aesthetic. But it's one of the best accessories you can add to your doors.
Brands like Genie® have garage door opener LED bulb, designed for garage door openers. The advantage of having LED light for your opener is that it does not have any radio frequency, which might interfere with your remote.
LED light bulbs can illuminate even if it's wet, and can withstand different temperatures. Genie's proprietary product is also tested to work even with 5G of shaking force.
Architectural Details
If you want to go all out, invest in trellises, pillars, trimming, and porticos surrounding your garage doors. This can be very flattering if it matches the architectural theme of your house. The garage doors will no longer look humdrum for sure. You can even add stonework in the driveway for extra curb appeal. Of course, these are more embellishments than functional accessories. But again, with the right upgrades, your ROI will be practically a hundred percent when you invest in garage projects.
How Can I Add More Security to My Garage Door?
Garage door experts know that there should be a balance between beauty and functionality. Here are our top picks for garage door accessories that make your doors secure:
Lighting
This type of lighting is more extensive and is separate from the garage door opener lightbulb we've mentioned above. When you're parking the car at night, you can deter possible intruder activity, as the whole garage is brightly lit in all corners. Lighting for your exterior illuminates the garage doors during the evening and makes the space safer.
You can install lights over the garage, on the sides, and also along the driveway for maximum effect. Lighting options come in different colors, illumination, and fixture design. Choose the ones that complement the rest of your home.
Parking Aid
This is helpful to those who have a cramped garage, who want to be more precise when parking the vehicle. Genie has a Perfect Stop Parking Aid product, a sensor ball that lowers into place when your garage door opens, and then retracts once the doors are closed down. It serves as a guide – the bright yellow ball will touch the windshield if you are already at the correct position in your parking. 
Remotes, Fobs, Universal Push Button
There are so many options in the market that can cater to every preference. Remotes are vital garage door accessories because it can help you operate your garage doors from inside the house or your vehicle. Just remember to have a designated secure spot for it and never leave it laying around the house.
Smart Technology
If you're the techy type, you'll enjoy investing in smart home technology like the Aladdin Connect kit by Genie. The system lets homeowners monitor the garage door via their smart devices, making security convenient and accessible.
The system is compatible with openers manufactured after 1993, and it is perfectly customizable for access control and scheduling of garage door cycles. Check with your garage door service for more details about this add-on.
Custom Garage Door Services Here
If you're ready to upgrade your garage doors, these are some of the best accessories you can focus on. Do note that features are great, but it wouldn't matter much if the garage doors themselves are already worn out. You have to have perfectly conditioned doors before spending money on accessories.
We are here to assist with garage door installation and repairs. Our trusted technicians are licensed, insured, and have warrantied service to guarantee the best repairs for your home. Talk to us about which garage door accessories willimprove your home!